Featured collector : San
Published NewsScope Winter 2014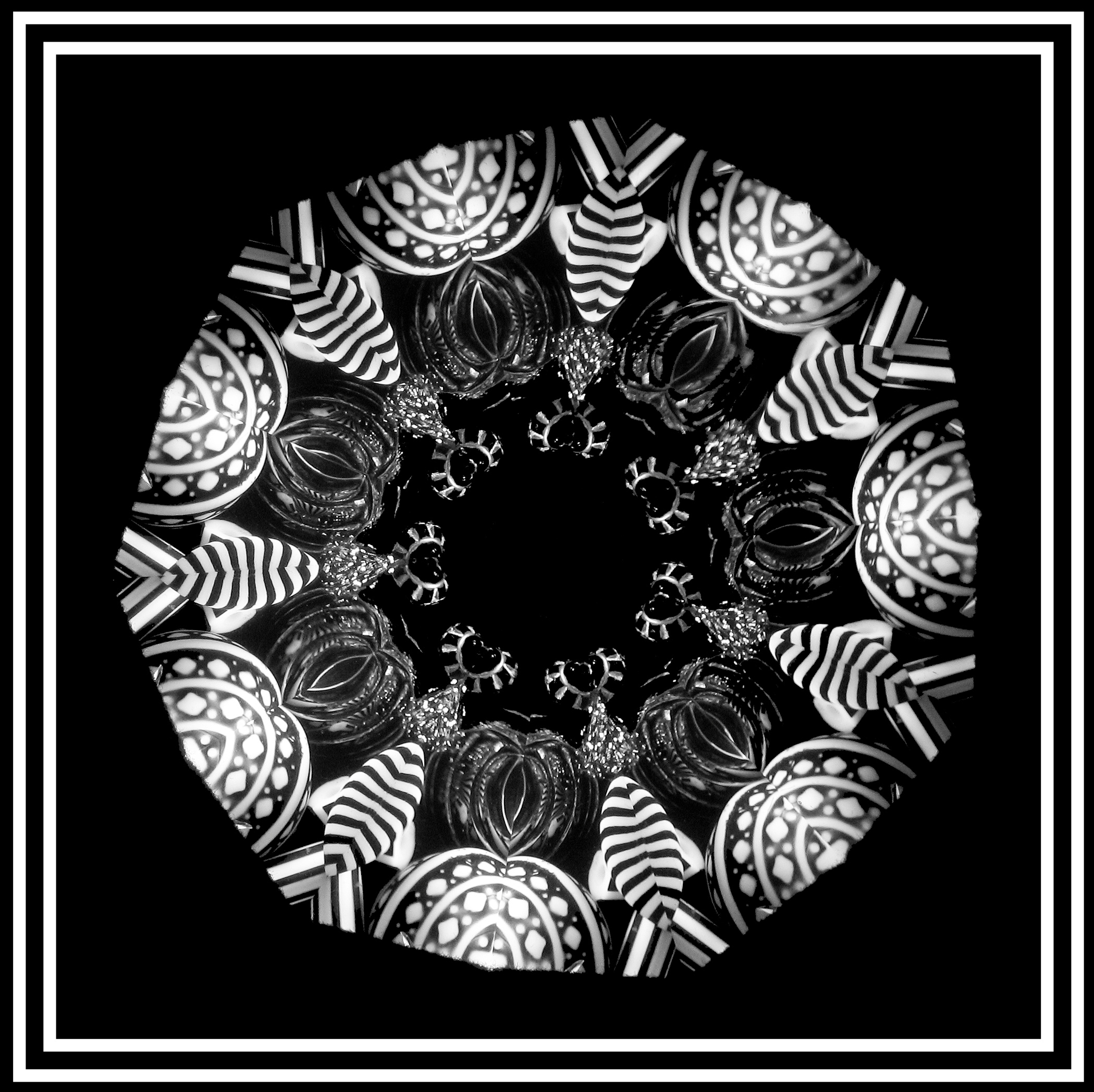 Collecting kaleidoscopes started for me in about 1998 during a business trip to Albuquerque and Santa Fe New Mexico. While walking through Old Town, I came across La Casitas de Kaleidoscopes and Pat Asay. I didn't know there would be a shop dedicated to kaleidoscopes. Pat took the time to show me everything about the variety of scopes and share her enthusiasm for this art. Little did I know that the purchase of one wood kaleidoscope would lead me on this journey. The talent of the artists is simply amazing, every scope is wonderful to hold and admire before putting my eye to the incredible images.
Since that time I have acquired scopes from all over the United States; from Boston MA, Washington DC, Williamsburg VA, College Station TX, Mendocino and San Francisco CA, Jerome AZ and annual trips to New Mexico. Along the way I discovered auctions and networking with kind and passionate collectors, artists and dealers from across the country to find unique and special scopes..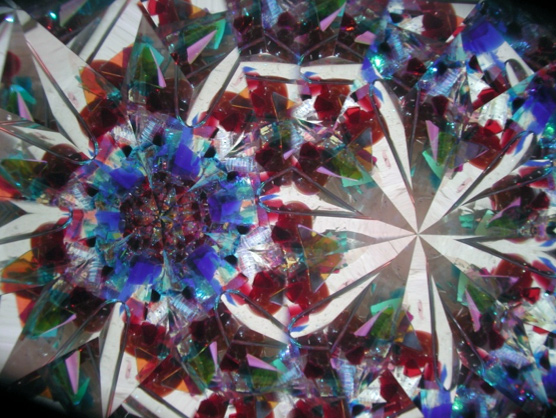 I have bought and sold scopes over the years as my collection evolved. I enjoy the feedback from those who are new to collecting ,and I hope they continue to collect and share..
Do I have a favorite? No. They're all favorites, all different with infinitely changing images, which is one reason why I love them. You never know what you're going to see. I love closing my eyes and feeling the texture and feel of the wood, the amazing fused glass, solder work, flamed worked glass and the incredible variety of designs on the outside and inside..
Many of our friends admire the diversity, craftsmanship and beauty of the kaleidoscopes. Most of our friends had no idea there was such a large community of artists, collectors and dealers of this art form, or a society dedicated to kaleidoscopes..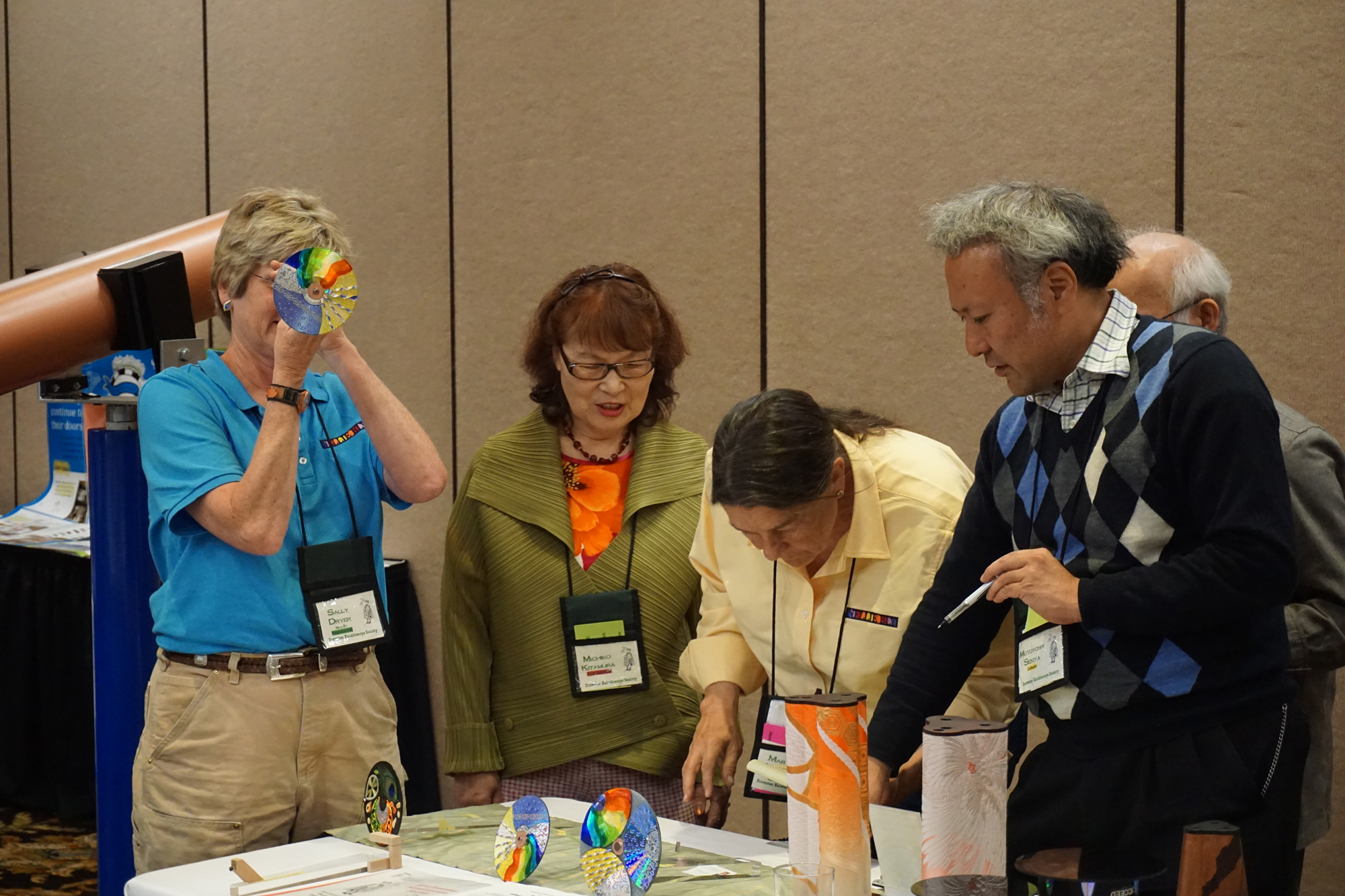 I'm merely a temporary custodian of these scopes and they will go to family to be shared and enjoyed for years to come. I'm grateful for the opportunity to collect, share and preserve this amazing art.