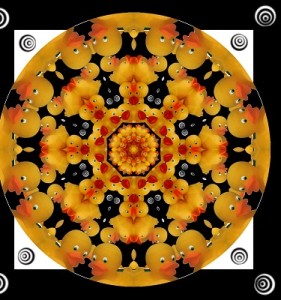 BKS Convention Hotel Information
ホテルについて
The Peabody Hotel
Memphis, Tennessee, USA
Address:
149 Union Ave, Memphis, TN 38103
 (online reservation link available below)
Room reservation Deadline: Wednesday, April 11, 2018, at 5:00 PM CDT
Ask for room block for Brewster Kaleidoscope Society May 10-13, 2018.  Bumper rooms may be requested for 3 days before and after the convention based on hotel availability.
You may cancel your reservation 72 hours before your arrival date with no penalty.
Cost of the room for a single or double room is $175.00 before taxes and fees.  Triple room is $185 and a quad is $195 before fees and taxes. No meals are included in the hotel fee.
 (At the time that the contract was signed in 2016 the Hotel tax was 8.5 % and state tax was 9.25%. Fees include Tourism District Improvement fee of $2.00 per room per night and a Hotel Service Fee* per room per night of $5.95. Self-parking is discounted at 50% for posted 2018 fee. No discount on Valet Parking.)
 The *Hotel Service Fee entitles all guests to wireless internet access in guest rooms and hotel lobby, unlimited local phone and 800 number calls, complimentary use of the Health Club, morning newspaper, overnight shoe shine, and coffee and tea service in the Deli each morning during designated hours.
Check-in time is 4:00 PM ad check-out is 11:00 AM.  The Peabody is a smoke free hotel.
"Our guests adore The Peabody, a sophisticated Southern belle landmark offering premium rooms, free Wi-Fi and local calls and plenty of charm. This landmark spot cultivates its traditions — particularly eccentric ones, such as the famous twice-daily duck walk, when the hotel's resident waterfowl march along a red carpet to the marble lobby fountain for their swim. Personal attention is the calling card for the Peabody Memphis, and guests are treated royally. The grand lobby has gleaming dark-wood paneling, leaded glass, flower arrangements and sumptuous furnishings, plus a see-and-be-seen lobby bar. The 464 rooms on 12 floors are large and restful. All include 42-inch flat-panel TVs with premium cable and in-room movies, free Wi-Fi and a free newspaper each morning. There's an executive desk and chair, and you can leave your shoes out and find them shined and waiting for you in the morning. The hotel has a Grecian-style indoor pool and a full-service spa, as well as two restaurants. Pets are accepted with some restrictions and an additional fee, and parking is available, also for a fee. The Peabody is in the heart of the city, surrounded by music venues and hundreds of dining options. World-famous Beale Street blues clubs are a half-mile away and Graceland is less than a 15-minute drive from the hotel. Memphis International Airport is 11 miles away. Our guests rave that the "beautiful" and "amazing" Peabody's "very friendly" and "professional" staff, its "Old-World elegance" and "exceptional" spa. "
Reserve your room
View Convention Schedule
Convention Details
Convention Classes
Registration Link for all ticket options