Handmade tapered parlor kaleidoscope (2019-1-121) mounted on a medium sized piece of sodalite. The glass for the scope was specially selected to match the beautiful colors of the sodalite.
I personally made this Kaleidoscope in my home-based studio in Papillion, Nebraska in Jan 2019. I started making kaleidoscopes in earnest in 2015 after many years doing regular stained glass work. I enjoy making kaleidoscopes believing that they are the kind of item that can be handed down from generation to generation.
This kaleidoscope (2019-1-121) is constructed with 3 front surface mirrors in a 30-75-75 degree. This mirror configuration makes 12 images or a 6 point star which is one of my favorites since the varieties much more interesting.
The scope is finished with polish and all solder surfaces are coated with a clear oil-based polyurethane/lacquer coating. This scope is signed,dated on the bottom with its serial number.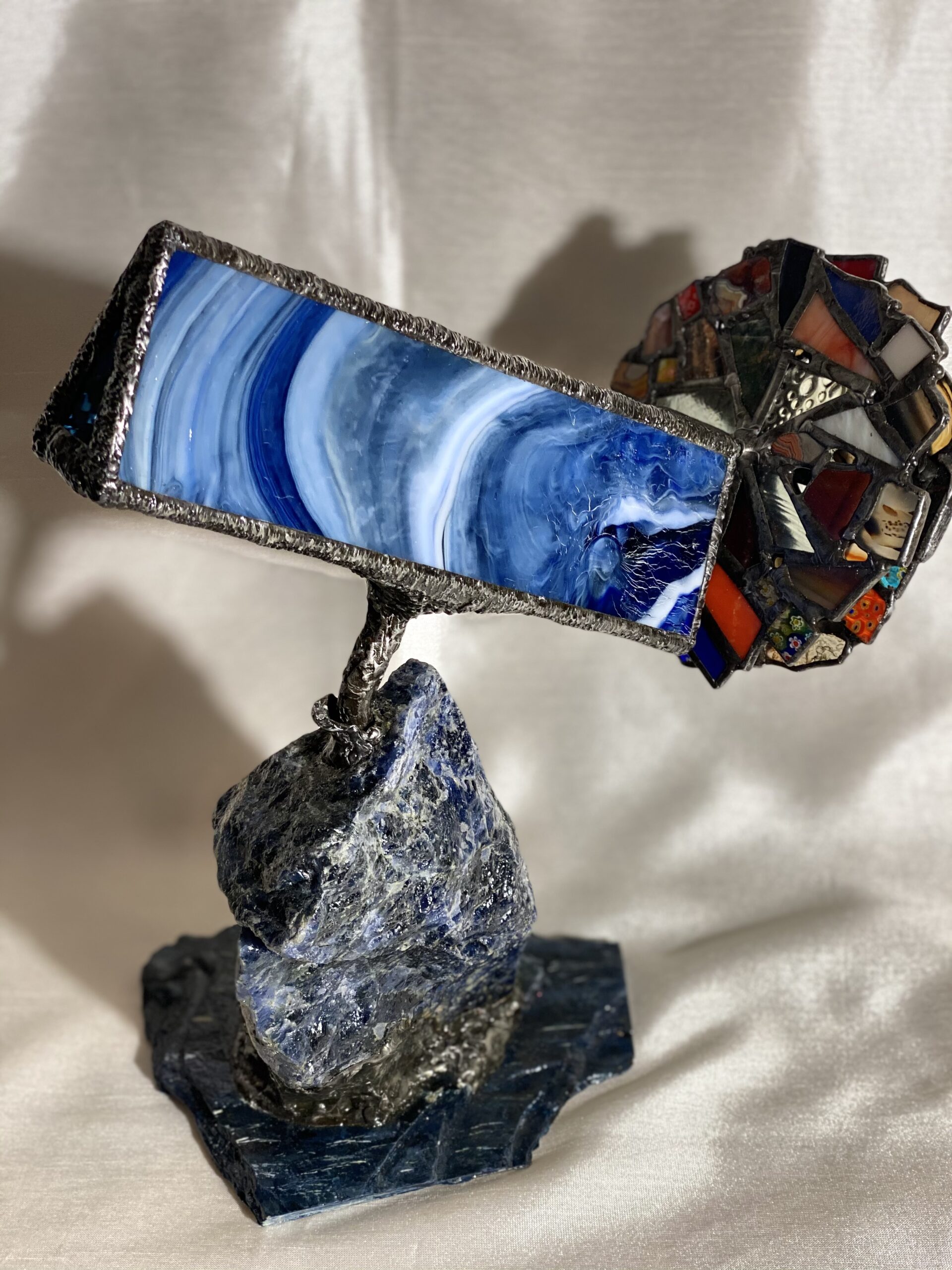 ---
Kaleidoscope
2019
:
Parlor
One Of A Kind
12 inches X 6 inches X 10 inches
Glass
:
Stained Glass
1
---
3
,
12
---
:
Wheels
Glass

Flamework Glass

Found Objects
:
Mandala
:
Ambient
:
Wheel
More Information about this scope
Sold