The SK-9 is the latest in my SK series. SK is supposed to stand for "simple kaleidoscope".
I usually employ a small gimmick that alludes to the name of the scope and since this was the SK-9 I made the image a 9 point star and included a hand crafted aluminum replica of a dog nose print left on our window by our dog Bentley.
I love the images it gives.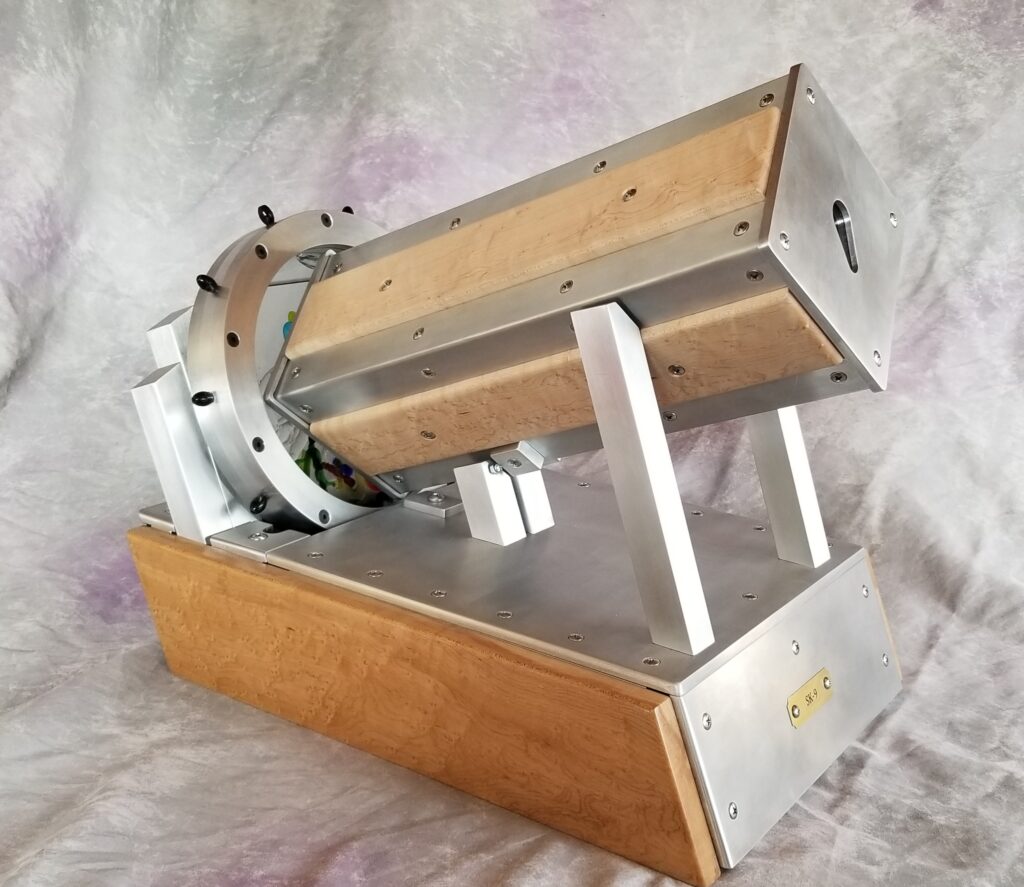 ---
Kaleidoscope
2022
:
Parlor
17 x 12.5 x 18.5 inches
Aluminum And Wood
1
---
2
,
9
---
Turning

Liquid Filled Cell
Glass

Aluminum Dog Nose Print
:
Mandala
:
End-lit
6500.00
USD
Photo Gallery