This tapered parlor kaleidoscope is mounted on a southwestern Wyoming petrified wood log.   This log is millions of years old. It was formed by the petrification of primeval trees.
The tapered kaleidoscope produces a three dimensional mandala provide by the three rotating wheels at the end.   The kaleidoscope can be used by viewing on a table.   It can also be removed from the mounting and used elsewhere
The log itself is "as found" with exception of the hole noted into the top to mount the kaleidoscope.   The log is wrapped by a stained glass and wire simulated rose vine to give it a natural appearance.
In mythology, petrified wood is regarded as an object with divine power and a symbol of man's connection to the natural world.  Others  believe that petrified wood stabilizes health and the body's defenses, generating calm and encourages contentment.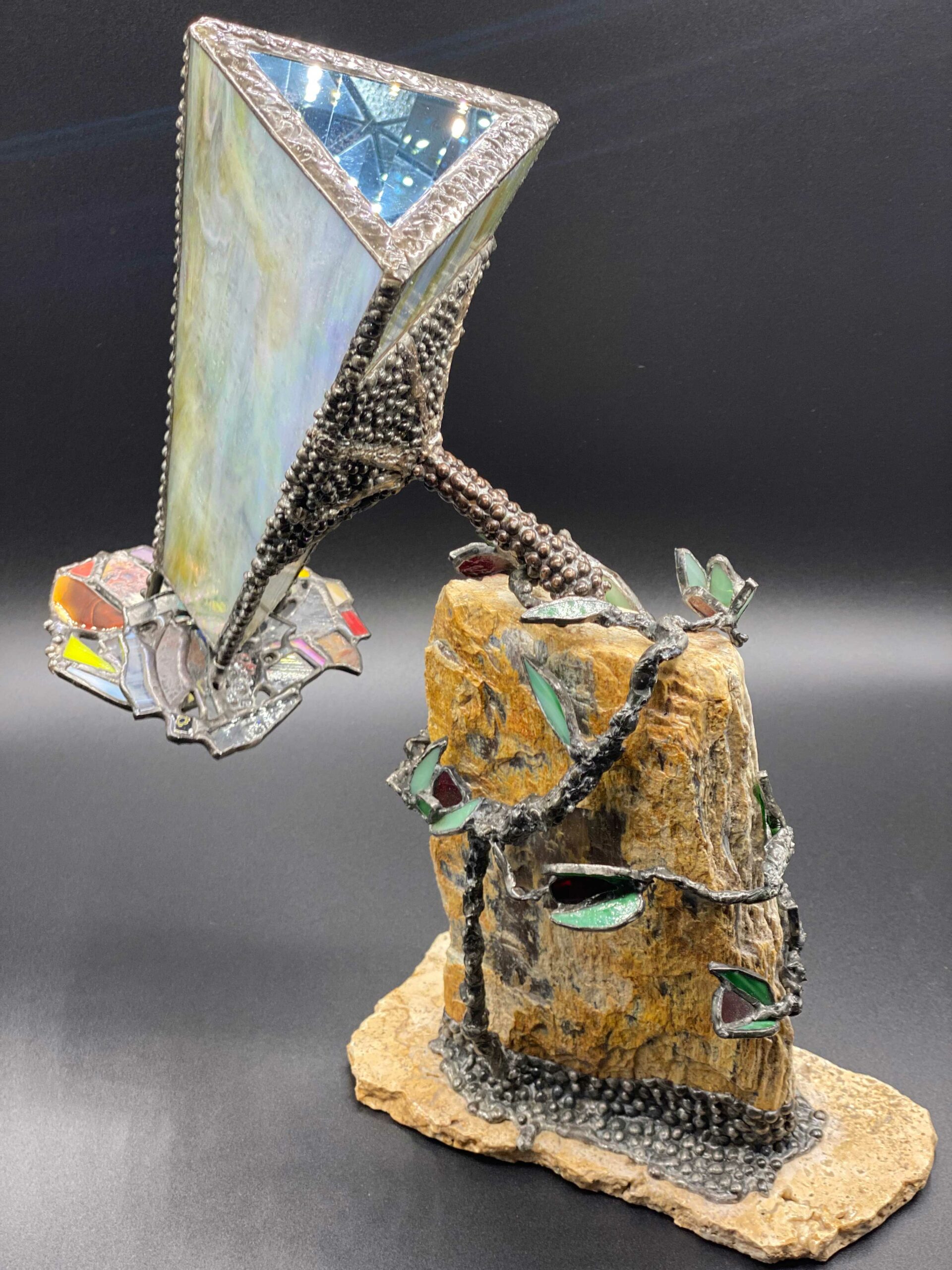 ---
Kaleidoscope
2017
:
Parlor
16.5 x 4 x 11 inches
Petrified Wood And Stained Glass
1
---
3
,
6
:
Tapered
---
:
Wheels
:
Glass
:
Mandala
:
Ambient
2000
Photo Gallery