This is the 13th copy of my production scope, "Brushed Stainless." The creation of this particular kaleidoscope is documented in my video, "How to Make A Stainless Steel Kaleidoscope."
The scope is machined from 1.75″ diameter stainless steel tube. The two mirror system produces a 6 point image. The object chamber is connected to a flywheel and ball bearings and turns by rotating the 1/4″ shaft.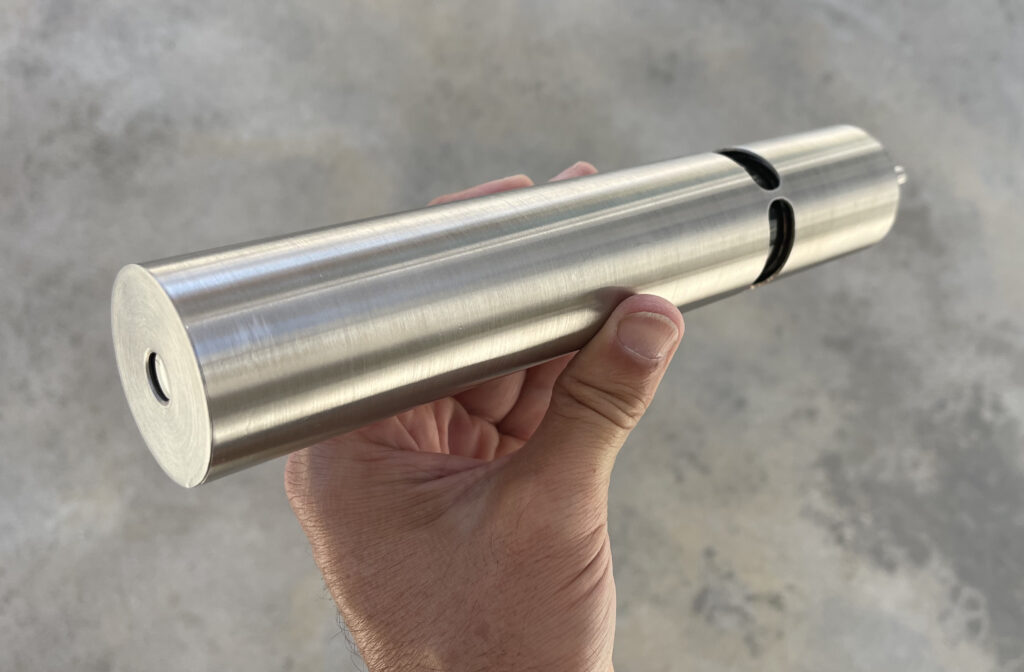 ---
Kaleidoscope
2021
:
Handheld
Production Scope
10.75" x 1.75" x 1.75"
Metals
Stainless Steel
1
---
2
,
6
---
Turning

Liquid Filled Cell
Glass

Flamework Glass

Plastic

Dichroic

Found Objects
:
Mandala
:
Side-lit
:
Black
Yes
450.00
Photo Gallery