This is Gearhead #1, my newest parlor kaleidoscope. It is made from highly figured western big leaf maple and claro walnut, with brass and acrylic components. 
The scope itself measures 14" long and 4" in diameter. It is a narrow 3 mirror system with a 3 ½" diameter liquid silicone filled acrylic object cell containing lamp worked and dichroic glass. 
The ball bearing mounted cell is rotated by wooden gears powered by turning the star shaped nob to the right of the viewing hole. 
While it can be enjoyed with only ambient room lighting, there is also a supplemental rechargeable LED light for extra flash. 
Overall with the base it stands 15" tall, 15" long and 8" wide.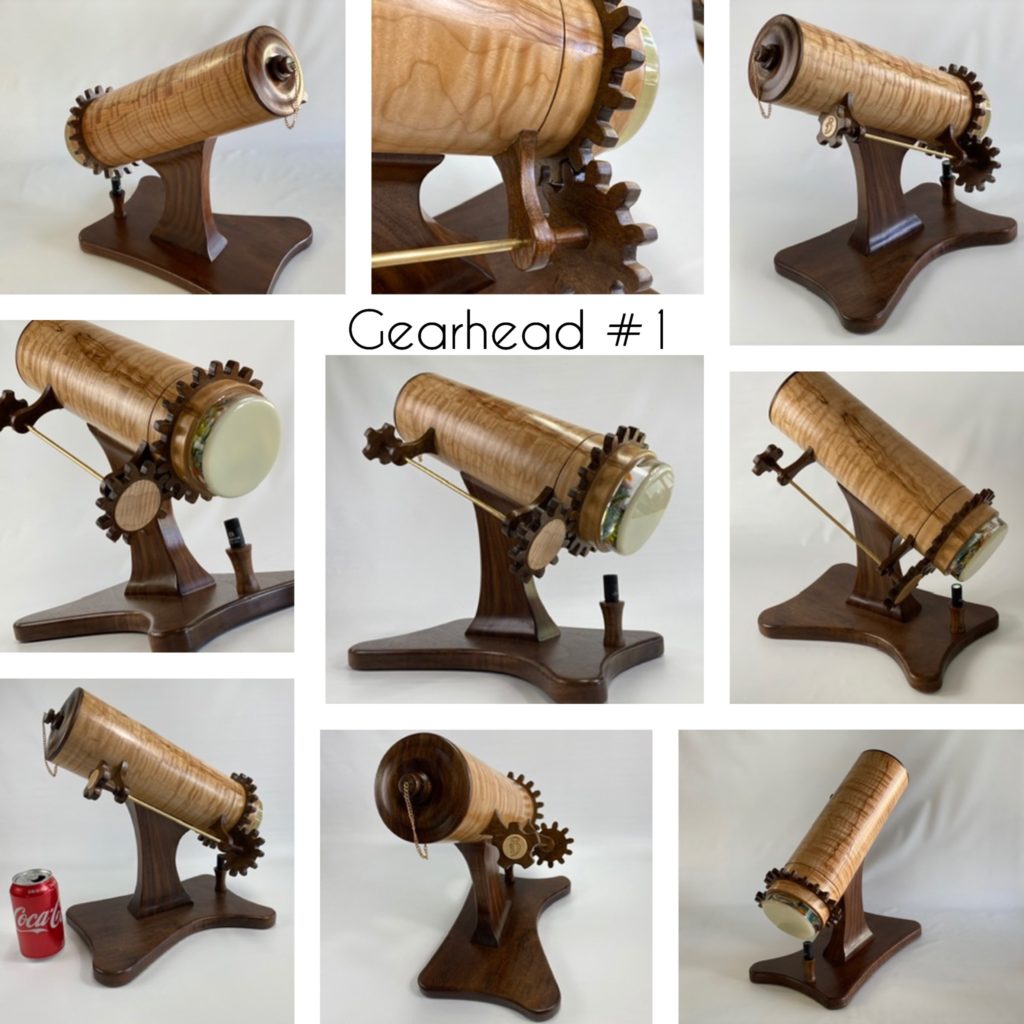 ---
Kaleidoscope
2020
:
Parlor
One Of A Kind
15 x 15 x 8
Wood
western big leaf maple and claro walnut
1
---
3
,
7
:
Polyangular
---
Turning

Liquid Filled Cell
:
Full Field
:
White
Yes
1500
USD
More Information about this scope
For inquiries about this kaleidoscope you can reach me at birdsill@bresnan.net. My kaleidoscopes are also available through Nellie Bly Kaleidoscopes, Cape Kaleidoscopes, Kaleidoscopes To You and The Kaleidostore.
Photo Gallery