Covid Prevention Kit Bob Tupa
Covid Prevention Kit is available in the 2021 Auction!
So viewers do not contract the illness we are also providing a prevention kit. This includes gloves, hand sanitizer, a variety of colored masks (3 ply), alcohol wipes, and bandaids. Most importantly there is a 50 cc syringe and 12 gauge needle for the covid vaccine. This actually is another kaleidoscope made from glass syringe. It has a tapered 3 mirror system. This gives a central round "virus" image. the mirror edges are ground so the "spike protein" rays emanate off the virus surface. The images can be varied by using a movable external light source or by rotating the scope itself. This a smaller version (50cc) than the scope featured in the video for the reveal of "T" Variant Covid 19. The video images at the end of the video are similar.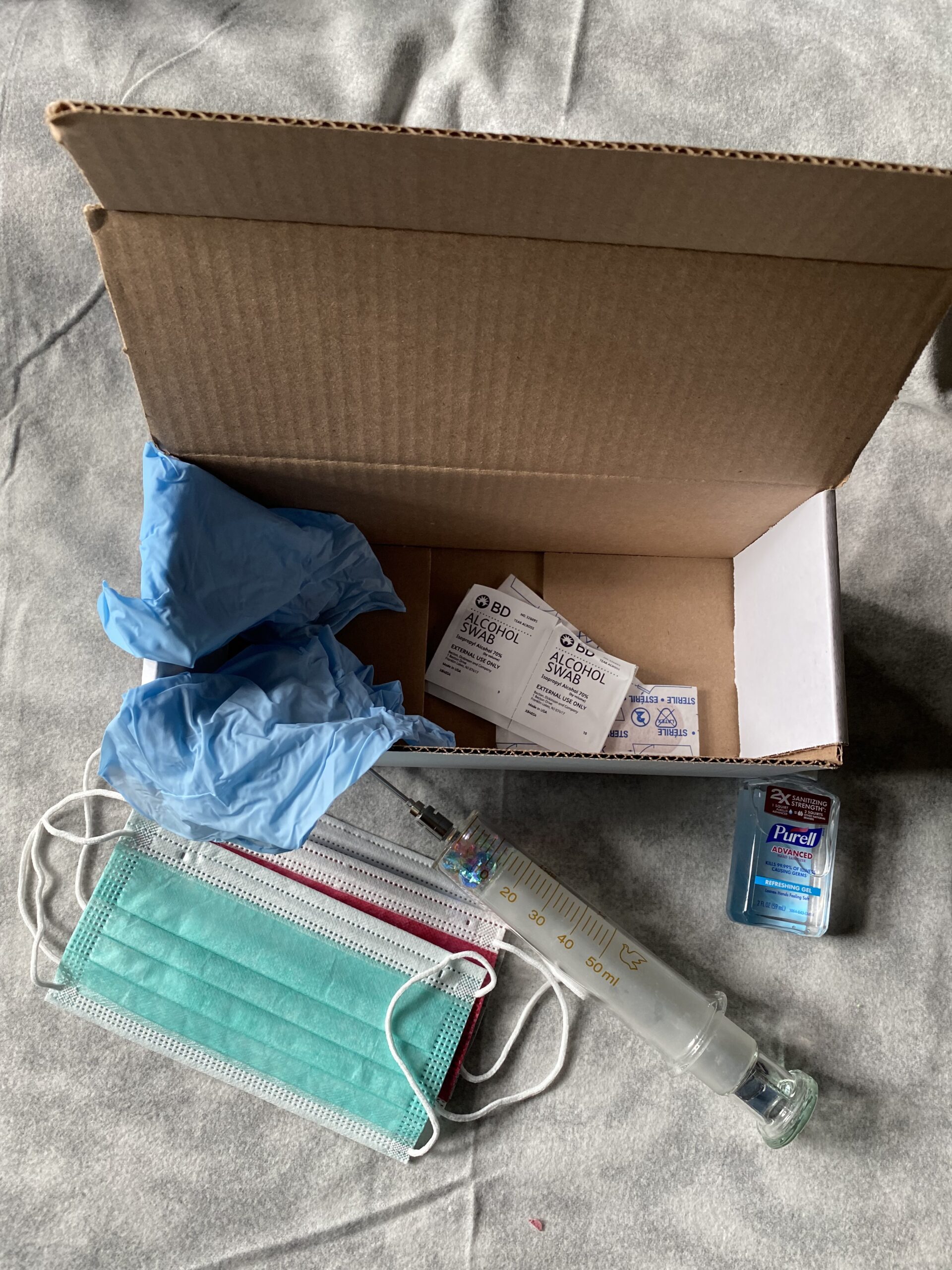 ---
Kaleidoscope
2021
:
Handheld
2' w 10' l
Glass
1
---
3
:
Tapered
---
:
Dry Cell
:
Full Field
:
Clear
150mm biconvex
lens.
150.00
USD
More Information about this scope
Artist may be contacted at bobtupa@hotmail.com
Photo Gallery