Class availability is subject to change. Check back for the latest information. See the Schedule page for class locations. In order to purchase a ticket for a class you must first complete the purchase of an Expo ticket. It's a quirk of the ticketing software we are using.
Click the Artist name for their BKS profile.
Click the kaleidoscope name for its gallery entry.
Click on a photo for a larger image.

---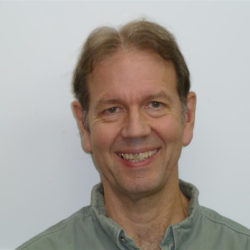 R Scott Cole
Necklace Scope
Make a lightweight aluminum and brass necklace kaleidoscope only 1/2″ in diameter. Using ultra thin front surface mirror, you will be able to create a bright, active, colorful, and detailed object chamber (with dichroic, lampworked, and other assorted magic). Included is an Italian 30″ Sterling Silver chain with clasp for added elegance.
---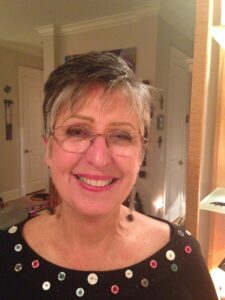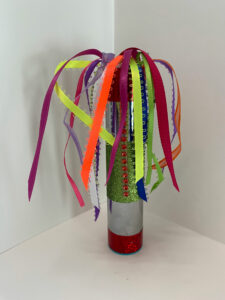 Kathleen Hunt
Ribbon Fantasy
Skill level…FUN
ALL MATERIALS WILL BE SUPPLIED, but if students want to add something meaningful to them, like lace scraps or school colors or beads, Bring it and Go for it!
Assemble pre cut mirrors and use your imagination to decorate exterior.
Cost: $72.50
Thursday
May 18
th
, noon – 4:00 Magnolia
Slots remaining:
7
Saturday
May 20
th
, 1:00 – 4:30 Magnolia
Slots remaining:
10
---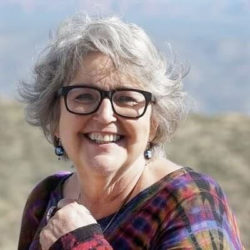 Peggy Kittelson
A Playday with Peggy
We are going to be fusing small items out of dichroic coated glass such as pendants, earrings, magnets, etc. in a small Quik-fire kiln. All materials and equipment are provided and you will be cutting glass and preparing your pieces for fusing.

Thursday May 18th, 12:00 – 4:00 Glenwood Terrace Slots remaining:0 Cost: $150

Friday May 19th, 1:00 – 4:30 Glenwood Terrace Slots remaining:3 Cost: $150
Photos are samples, your work will vary.
---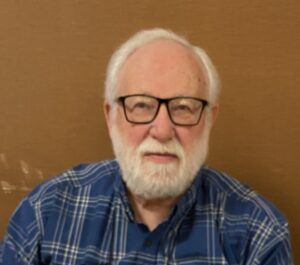 Steve Kittelson
Stressed Out – Polarized Kaleidoscope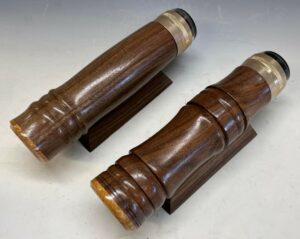 In this class, Steve will furnish a turned walnut barrel, mirror cut to size, and an anodized turning end with stressed material. In the class, each student will assemble the 9-point, 2-mirror system and build their own object cases. The size of the kaleidoscope is 2 1/4″ x 9 1/2″, and a walnut stand is included.

Saturday May 20th, 9:00 – 12:00 Sycamore Slots remaining:0 Cost: $275
---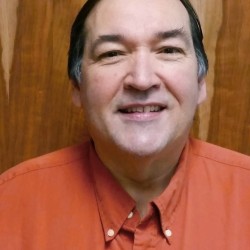 Dan Land
Tesla Tessellation
What does
Tesla
have to do with kaleidoscopes – absolutely nothing except when you make a Tesla Tessellation kaleidoscope. Tesla was the inventor of alternating current.
A
tessellation
is a repeating pattern that "fills the plain without any gaps or overlaps". A simpler way to think about it is that a tessellation is a grid based on some shape. There are only 3 "natural" tessellations in kaleidoscopes which requires all the angles of the triangular mirror system to be evenly divisible into 180 degrees: a grid of triangles (made with an equilateral mirror system), a grid of squares or hexagons both made from right triangle mirror systems.
In this class we will:
Demonstrate SAFELY burning "Lichtenberg" figures in wood using 12,000 volts of electricity (that's where Tesla comes in)
Discuss and demonstrate how I make "domed" copper eye-caps for kaleidoscopes via "dapping".
Discuss the differences between cast and extruded plastic for making object chambers.
Discuss how to make a liquid object chamber, start an object chamber and join the plastics together chemically (note: completed object chambers will be provided for your kaleidoscope).
Use jigs to create a right-triangle mirror system.
Assemble a Tesla Tessellation kaleidoscope.
Saturday May 20th, 1:00 – 4:30 Magnolia Slots remaining:0 Cost: $110
---
Marc Tickle
Marc is offering three different classes.
---
---
---
---
---
Last update 2023-05-15
---